---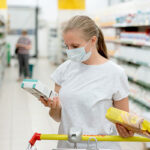 5 Uses of Tamper Evident Labels Tamper-evident is defined as...
Read More
---
Need Help?
Give us your label requirements and we'll prepare a quote and samples for you!
Please contact us using our contact form, by phone at 519-743-3422, by fax at 519-743-9373 or by email at info@polylabel.com.
Our experienced design professionals will be happy to assist with your custom label needs.