What is a QR Code
Poly Label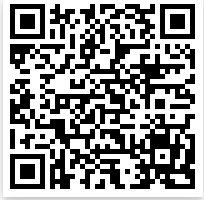 Quick Response code or QR code is a 2-dimensional matrix barcode. The square-shaped code can convey a wide range of information instantly. The QR code is an optical label that can be read or interpreted by a machine or a device. It contains detailed information about the product attached to it.
A QR code often contains various data about the identifier, tractor, or locator that takes you to an application or website. It can be detected by a handheld scanner or a smartphone. The angle of scanning does not matter, which means one can scan from up to down or from left to right.
It contains up to 4296 characters or 7089 digits, including special characters and punctuation marks. It can instantly encode phrases and words such as URL links, texts, and geo coordinates. Typically, QR codes use 4 standardized encoding modes such as numeric, alphanumeric, kanji, and binary/byte.
However, while designing a static QR code aesthetic, it must be kept in mind that with more data added to the QR code, the size of the code increases, and the structure becomes more complicated.
How QR Codes were Used?
The QR code was developed by Denso Wave in 1994, a Japanese subsidiary automobile manufacturing company, under the Toyota Group. The company needed a more comprehensive system over barcodes that could process a larger number of characters and data. Masahiro Hara started developing the QR codes that helped them to track vehicles and its parts.
Hara and the team faced several challenging issues while figuring out ways to create a two-dimensional code readable instantly and also to prevent false recognition of the code. Every code needed to be unique and exclusive. To do this, the development team had to devote significant time to carry out multiple surveys on the ratio of white-to-black areas.
QR Codes Used Today
A QR code contains black and white structures of variable widths specific to a base pattern to create varied codes. These black and white areas are reduced to a pattern on the printed material. The team recognized the perfect ratio of black to white as 1:1:3:1:1. The QR code could be detected by identifying the black-and-white areas that contain a particular number or information attached to it.
These codes were introduced as a free and open-source technology. The initial use of QR codes was limited to the manufacturing sector, specifically for inventory management. But today, these codes are commonly used in multiple fields, even for individual or device IDs and for PoS or other transactions.
QR codes are extremely flexible as it allows you to add varied relevant information in distinctive formats, without scaling process or database expenses. They can link in-store products to internet resources and enhance shopping experience. Easy tracking of metrics allows better informational structures about where the product is or when print marketing will be the most effective.
A natural progression over barcodes, QR codes provide more security to database management other than better data capacity. Today, leading brands even use virtual QR codes offering more transparency for consumers and paving the way for better services rendered.
QR Code Labels are a popular method to attach to your equipment assets and provide easy access for scanning valuable information.
---
Shop Our Online Store for QR Code Labels
---